Australian Masters Swimming National Championships
Gold Coast Aquatic Centre, Southport
8th-11th March 2017
Variable entry fees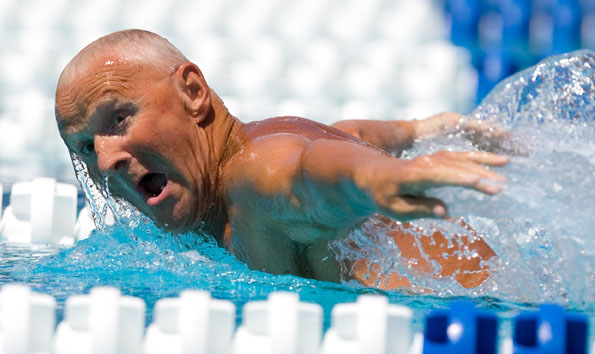 The 42nd Masters Swimming Australia Championships (Long Course) will be hosted by Queensland.  The event will take place at the Gold Coast Aquatic Centre, Southport from 8 – 11 March 2017.
THE EVENTS
DAY 1 – Wednesday, 8 March

DAY 2 – Thursday, 9 March

DAY 3 – Friday, 10 March

DAY 4 – Saturday 11 March

200m Butterfly

50m Breaststroke

4 x 50m Mixed Freestyle Relay

50m Backstroke

800m Freestyle

400m Individual Medley

100m Freestyle

200m Backstroke

100m Butterfly

4 x 50m Mixed Medley Relay

100m Backstroke

50m Butterfly

400m Freestyle

200m Breaststroke

4 x 50m Women's Medley Relay

4 x 50m Men's Medley Relay

200m Individual Medley

50m Freestyle

100m Breaststroke

200m Freestyle

4 x 50 Women's Freestyle Relay

4 x 50 Men's Freestyle Relay
Warm-up:  7.30am – 8.15 (competition pool)
Daily Start time:  8.30am
Warm-up/Cool Down:  Diving pool throughout the day
Stay with Voyager Resort…
The Gold Coast Aquatic Centre, Southport is easily and quickly accessible from Voyager Resort and Broadbeach by the tram, and staying in Broadbeach will provide you with the best possible experience. Maximise your downtime and perform at your peak. Relax at a boutique local cafe or Starbucks; enjoy an array of dining choices; the world-renowned Gold Coast beaches; shop, dine or enjoy a movie at the newly renovated Pacific Fair Shopping Centre; or try your luck at Jupiters Casino. None of this is on offer in Southport or Surfers Paradise.
Our 1 bedroom apartments are perfect for a single competitor or traveling couple. Secure your accommodation for the Masters Swimming Championships today. Book now or contact us for more details.
We offer Seniors discounts – please contact us for a quote and to make your booking at this discounted rate.