MAYOR'S BROADWATER CHRISTMAS CAROLS
Broadwater Parklands, Southport
5pm to 9pm (pre-entertainment from 3pm) on Saturday the 3rd of December 2016
Free Event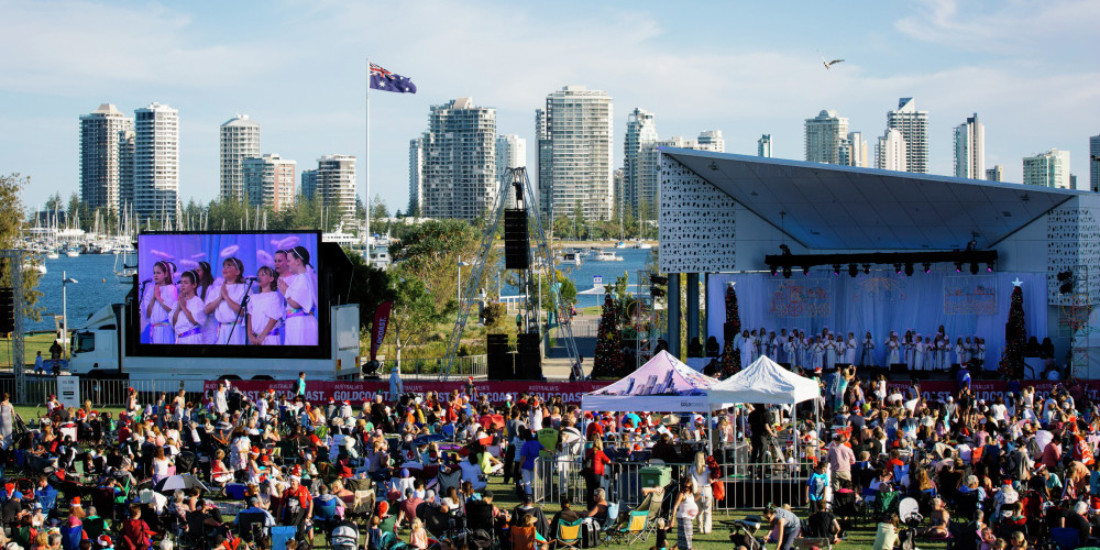 Take in the wonderful Broadwater Parklands at Southport, overlooking the world-famous Gold Coast waterways with the fifth annual Gold Coast Christmas Carols.
Two-time ARIA award winner Kate Ceberano will headline a superb line-up, delivering the Christmas classics as only she can. She will be joined by impressive support acts including Craig Martin Band, The Koi Boys and Simone Nicole. The Looney Tunes Christmas Show will have the kids singing and dancing with all their favourite characters. It's a fun filled night for all ages, finishing with a grand fireworks display.
Getting There 
From Voyager: Take a short, breezy stroll to the Broadbeach South (Pacific Fair) or Broadbeach North tram stations (5 minutes walk from Voyager Resort) and hop off at the Broadwater Parklands stop 15-20 minutes down the line – easy! For accommodation over this weekend, contact us or book now.