2020 Gold Coast Superhero Weekend
Broadbeach Precinct – Gold Coast Convention and Exhibition Centre (GCCEC)
13 to 15th March 2020
Prices Vary, Some Events Free
Event Website – Gold Coast Superhero Weekend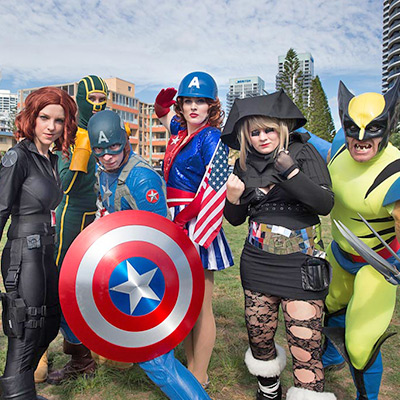 The 2020 Gold Coast Superhero Weekend is a celebration of fandom, where the worlds of film and television, fantasy, comic books, anime, sci-fi, cartoons, books, gaming and collectables comes to life! The weekend will ascend on Broadbeach from Friday to Sunday from the 13th to 15th of March, featuring a host of activities to please the whole family.
Please note: the program for the event is yet to be released.
Secure your Gold Coast Superhero Accommodation Today!
Voyager Resort is in the midst of all the Gold Coast Superhero action. Contact us at Voyager Resort or check availability and book instantly online.
With an endless list of well-regarded dining options surrounding the resort, you won't have to search far for places to wine and dine in between. Social, Mamasan, Gemelli and Moo Moo are all great options (and just the beginning). Otherwise our fully self-contained apartments make preparing a meal just as easy as it is at home.