SURFERS PARADISE LIVE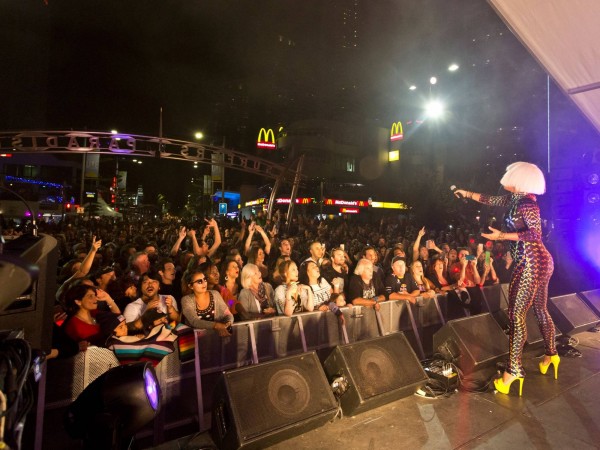 It's the biggest music festival to hit Surfers Paradise, and it returns in May 2016 with another stellar line-up of artists. Held over three days, they're rolling out what they do best – Live music! Surfers Paradise LIVE will showcase a diverse, eclectic mix of music genres with multiple stages throughout the precinct, so no matter where you are in Surfers Paradise you'll hear the sounds of the best raw, live music. What's better than good music? Music in paradise that's live and free!
2016 SURFERS PARADISE LIVE LINE-UP
Choirboys
Thirsty Merc
Anthony Callea
Harrison Craig
Little Sea
In Stereo
Mahalia Simpson
Hot Potato Band
Busy Kingdom
Little Georgia
Jordan Millar
The Lamplights
Nicole Skye
Benny D Williams
The Fullstops
Izania
Fat Picnic
The Reversals
Mercury Sun
Wasted Wanderers
Cheap Fakes
Full schedule and event details are available on the Surfers Paradise website. Surfers Paradise is the next suburb north of Broadbeach, a very short drive or easy tram trip from Voyager Resort. If you enjoy walking, it's an easy walk too – even better if you go along the beach!
For accommodation over the weekend contact us at Voyager Resort or check availability and book online.